Got a Long-Distance Relationship? Get Some Long-Distance Sex Toys!
Does your LDR need some TLC? Long-distance relationships can be tough, but whether you're across the world, across town, or just across a crowded room, long-distance sex toys may be just the splash of hot sauce you need to add some spice to a relationship that's feeling bland. Every couple finds there's a time when they need a little help stoking their fire—that's nothing to be ashamed of—but don't let a good relationship go bad when all it needs is a pinch of picante! Adam & Eve Stores long-distance sex toys will have you and your partner careening across the distance like a house on fire!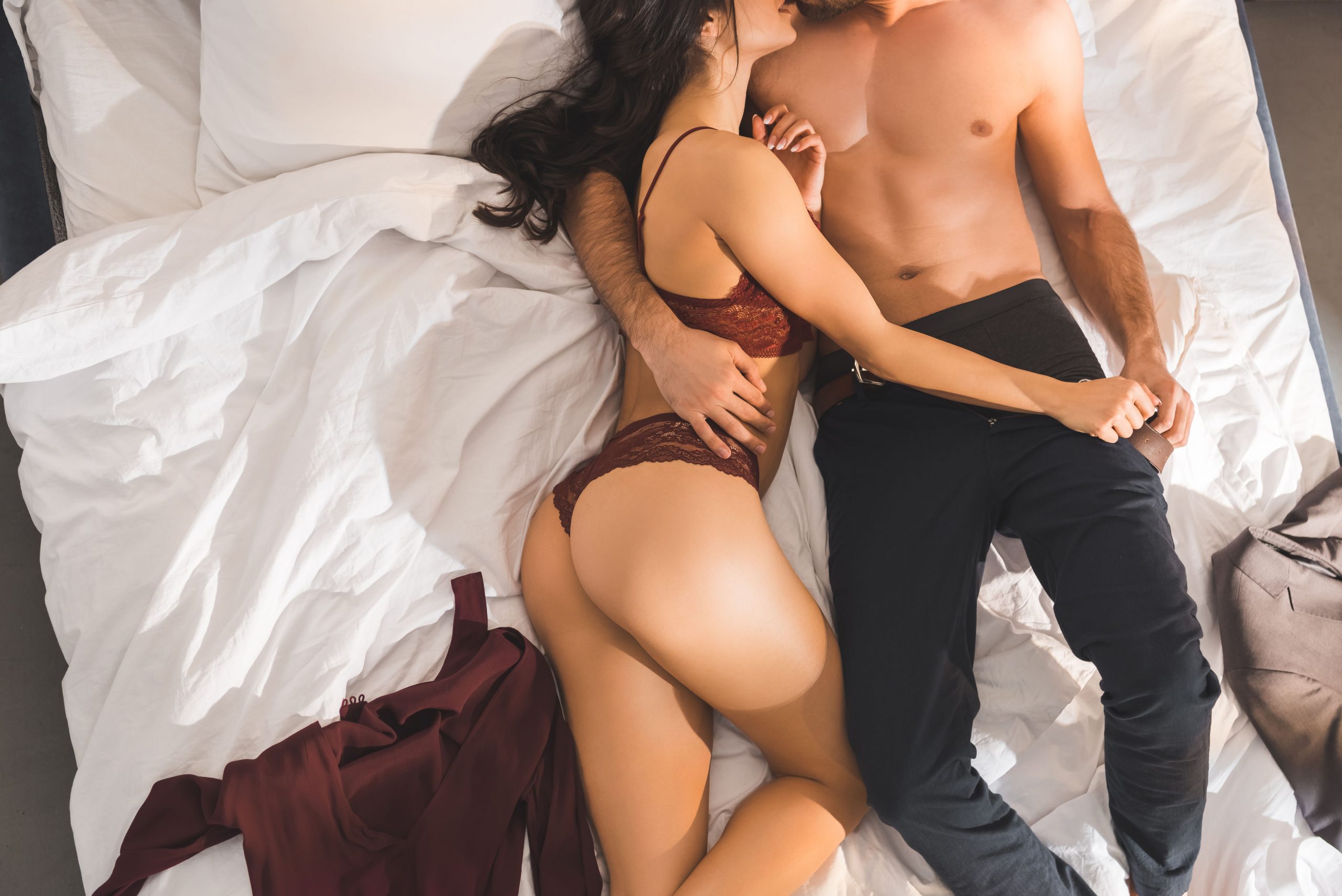 Fifty Shades of Grey Relentless Vibrations Remote Control Kegel Balls
Masquerade as Anastasia Steele and Christian Grey and take these kegel balls for a spin around the dance floor (or bedroom, or restaurant…you get the picture)! If you've read the Fifty Shades of Grey Trilogy, you know how much Christian loved watching Ana cut a rug, knowing those kegel balls were their little secret. Just imagine if Christian had a remote control to set those balls into motion! Christian might have exercised control in all things, but when you buy the Fifty Shades of Grey Relentless Vibrations Remote Control Kegel Balls, you'll be the real master.
The remote control works from as much as 26 feet away, so you need not be in your partner's space to use it (though that's fun too!)! Not your classic egg-shaped balls, these kegel balls are 3 inches when inserted and 1 inch wide, offering a fuller feeling than the original. Feel free to rev the motor—it has 6 speeds and 10 patterns to drive her over the edge!
Protected by Adam & Eve's Special Guarantee, these balls are made from body-safe silicone and ABS plastic (use them with a water-based lube), so they are silky smooth. And while they may be less expensive than many other toys, they are not some cheap long-distance sex toy. They'll keep those good vibrations coming for 45 minutes on one charge and give you a workout that makes you sweat! Take a breather while you both recharge and then start the fun all over again! There's a USB cord included, with a handy-dandy satin storage bag, and this little treasure is waterproof for splishy-splashy fun (just leave the remote control on dry land!)!
Get the full Ana experience by slipping into this Fetish Fantasy Masquerade Mask (save the ball-gag for after-party fun!) and be the best sub that ever was. Or top from the bottom—we support that! But be warned: Once these kegel balls get going, both of your masks may slip. You and your partner may find that you both become slaves to these balls.
We-Vibe Match Couples Massager
Close the distance with the We-Vibe Match Couples Massager! This one's made for couples to use during sex (though solo rides are also encouraged!), but it's specially shaped to match the contours of her body so all hands are free to roam. But this isn't all about the ladies—oh no! While the long arm of this remote vibrator stays outside to hit her clit, the smaller G-spot arm stays inside and hits both of your bits!
And like its two lovin' arms, this kinky little helper has dual engines to take your play from 0 to 60 faster than you can press the buttons on the easy-to-control remote! The motors are stronger and quieter than your average vibrator, so she can safely take it for a solo spin. Ladies, just slip it on, and let him experiment with the 10 vibration modes and intensity levels. Reading your partner's body language has never been more exciting than in a room full of people with your little secret quietly buzzing away between you. Take it to a movie, have a long dinner, or just stay in bed and explore—this remote vibrator can last for 120 minutes on one charge (USB charging stand included, and it has a special quick charge feature that gives you 90 minutes to recover before you go for more)! Prefer to get wet and wild? Take it for a swim! This little vibe loves to get wet.
We-Vibe has a rep for making the best couples sex toys on the market; now they've given us the best remote control sex toy on the market. When you get enough breath to speak again, feel free to thank them.
Note: You may like it intense, but take it from Eve, the We-Vibe Match Couples Massager takes intensity to a new level. Eve's best advice: Start slow and gentle, then build the burn. This vibe brings the heat (figuratively speaking, of course), so let yourself simmer before you boil over.
We-Vibe Chorus Couples Massager
Your long-distance relationship never felt so good (or so naughty!)! The We-Vibe Chorus Couples Massager will have you singing its praises. Or maybe that was angels singing? It's so hard to tell with the buzz of multiple OMG O's still ringing through your body.
This latest and greatest gift from the We-Vibe gods is the best long-distance sex toy we've ever tried. Like other We-Vibe Couples Massagers, it's shaped to pamper her G-spot and clitoris at the same time, while also delivering tongue-twisting vibes to the men (just try to speak while this vibe does its work—we dare you). But this app-controlled vibrator takes pleasure to another level. Like, out of the stratosphere. Like, "OMG, how does it know what I want? OMG! OMG! OMG!" We'll tell you how it knows. This divine vibe has a Touch-Responsive design; so, yeah, it knows what you want. Touch-Sense technology adjusts sensations based on your movements and syncs the Chorus with your body. Then angels start to sing, and you can guess the rest. Want to use the remote to control the 10 vibration modes and multiple speeds and patterns? You can do that. The remote comes with a special squeeze control, so just squeeze the remote control harder and the vibrations will get stronger; lighten your grip, and the vibrations will decrease.
But the We-Vibe Chorus Couples Massager just keeps on giving! If long-distance sex seems a little naughty, and that kick of kink makes it more exciting, you're going to love what else this vibe can do. You can use the free We-Connect app to control the massager through your smart phone from anywhere in the world. It even has Ankorlink Technology that will create a Bluetooth link to the massager via the remote control. This link is stronger and more stable than previous versions, so you can log in quickly and easily and never have to worry about losing your connection (technologically or emotionally) when things are heating up.
Bonus: The app has even more vibration options than the remote! You can use the "design your own" mode to give each other what you really want, and you can even sync the Chorus to the beat of your favorite songs.
Honestly, there are so many more mind-boggling, clit-tingling features to this toy that we can't possibly list them all here. It's like a whole sex shop packed into one little toy. Do yourselves a favor and buy one.
We-Vibe Chorus Couples Massager
Looking for a long-distance sex toy for men? Stop searching. We've found it. The Verge by We-Vibe Vibrating Ring is all about the men, so get ready to focus on you! Verge is shaped just to fit your body, guys, so this vibrating cock ring hits all of your special bits with a partner or without. Sure, you can still use it as a rabbit-style stimulator for her, but the true beauty of this ring is in its versatility for you. It comes with 10 vibration modes, including multiple speeds and pulsating patterns and the ergonomic design directs those low-pitched vibrations just where you want them to go. Want to lavish some attention on your taint? Slide the ring on with the "tongue" tip pointed toward your body. Want to show the boys some love? Just reverse the ring and give them the attention they deserve!
The ring has a snug fit to maximize your length and girth and will make you last longer than ever before. And whether you're playing with a partner or all alone, Verge's quiet motor won't give anything away. Use the We-Connect app to sync the ring with your phone and get your full freak on by creating customized vibrations. Feel free to take your time, guys, really savor the sensations and explore (you can even get to know it better in the shower), because this rechargeable cock ring can run up to 2 hours on one charge (USB charger included). Your penis may beg for mercy, but you're in charge of the app. Maybe it's time to find out how much you can really take.